Maa Lakshmi is considered the goddess of wealth in Hinduism, and Kuber Dev is viewed as the king of wealth. It is believed that by worshipping Lord Kubera with true heart and devotion, a person never has to face a financial crisis. The Kuber mantras are so effective that by chanting them regularly, a person does not have to face any financial or money-related problems.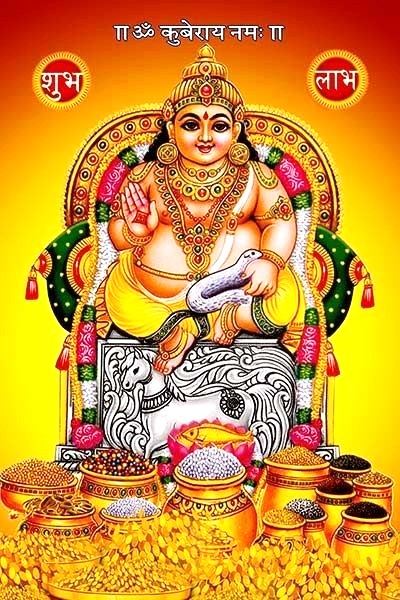 Let us know those three mantras that will make you Measures to become Rich.
Lord Kuber Mantras
Kuber Mantra 1
॥ॐ यक्षाय कुबेराय वैश्रवणाय धनधान्याधिपतये
धनधान्यसमृद्धिं मे देहि दापय स्वाहा॥
" Om Yakshaya Kuberaya Vaishravanaya Dhana-Dhanyadi, Pataye Dhana Dhanyadi Samruddhim Me, Dehi Dapaya Swaha"
Meaning:
"I offer my humble obeisance to lord kuber who is the custodian of all the wealth in the world and the Lord of success"
Benefits:
Reciting this mantra will help bring happiness and prosperity in your life. God will fulfil all your wishes if you recite this mantra daily with devotion. This mantra will boost your confidence and help you achieve your goals.
Kuber Mantra 2
॥ॐ ह्रीं श्रीं क्रीं श्रीं कुबेराय अष्ट-लक्ष्मी मम गृहे धनं पुरय पुरय नमः॥
" Om Hreem Shreem Kreem Shreem Kuberaya Ashta-Lakshmi Mama Grihe Dhanam Puraya Puraya Mamah"
Meaning:
"Ode to the superior lord kuber, the partner of Goddess Laxmi to bestow upon me all the wealth and happiness of the world"
Benefits:
With this mantra, you are praying to Lord Kubera to grant you wealth and happiness. Chanting this mantra brings a lot of prosperity to the family.
Kuber Mantra 3
॥ॐ श्रीं ह्रीं क्लीं श्रीं क्लीं वित्तेश्वराय नमः॥
" Om Shreem Hreem Kleem Shreem Kleem Vitteshvaraya Namah"
Meaning:
"We offer obeisance to lord kuber who chastises the evil and blesses fame and wealth."
Benefits:
If you want to attract wealth, you have to chant this mantra while sitting in a meditative posture, and you will surely notice your financial improvement. When you chant this mantra, ensure you get all you desire.
Related Article: