You must all have the experience of finding puja Samagri names for your daily puja at home. We are collect of puja Samagri/material/items list with respective images for better understanding.
According to Hindu scriptures, a list of puja materials/ puja Samagri is required for any ritual, festival, or other religious ceremonies. Different types of Pooja Samagri are used by gods and goddesses. Commonly, Kumkum and Turmeric powder, incense stick, and Kapoor can be used for any puja.
If you would like us to update other puja items that we have missed, let us know.
Puja Samagri List
1. Agarbatti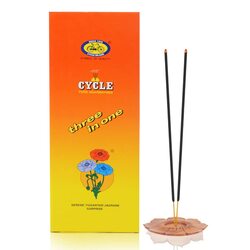 Agarbatti, one of the Puja Samagri is used to place at Puja Mantap to give off a pleasant fragrance. The incense stick can burn itself. A Fragrance stick is used to create a pleasant fragrance scent. It has a great curative and comforting effect on the mind as well as the body. Agarbatti is an important part of Puja, according to our rituals. During Puja, the deity is fond of nature and good smells.
2. Karpur/Camphor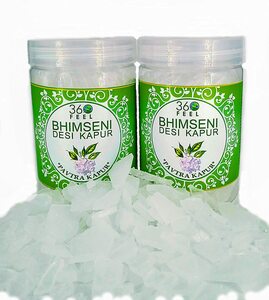 Karpur/ Camphor is an important part of puja. In Hinduism, it's believed that the deity from Karpur stimulates spiritual thoughts. Karpur is the only way to fulfil the Puja. Karpur was used to invite the deity and bring good luck in your life.
3. Kalash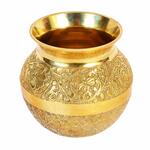 Kalash is also one of the main materials used for Puja. Pure water is safe for it (JAL). The Purohit handles Kalash at the temple. He sprinkles water on the devotee to limit the evil energy and Dosha. Kalasha can also be used at Puja Mantap for performing rituals. According to Hindu rituals, ragi Kalasha can be considered God.
4. Dry Fruits (mixed)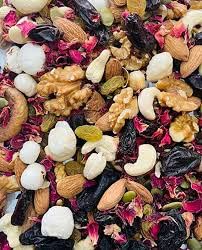 Puja and ritual require Dry fruits to make Prasad for the deity. These are distributed to devotees at the end. Abhishekam used dried fruits with honey and fruits.
5. Honey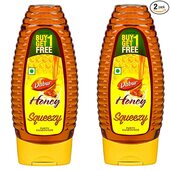 All deities are offered pure natural honey during Abeshekam. This honey is considered sweet and pure. Abhishekam used honey to remove negative thoughts and bad natures for those who would perform Puja. Abhisheka only used natural products. Honey is one of them, which can be produced by bees using flowers.
6.Nava Dhanya
The Nava Danya refers to get blessings of individual Navagrahas. The purpose of getting rid of doshas from the Navagras people do pooja to particular Navagraha with different grains. To get a blissful life, Navagraha worshipped with different Plant, Grain, and Stone.
| | | | | | |
| --- | --- | --- | --- | --- | --- |
| S. No. | Graha | Stone | Grain | God | Colour |
| i | Sun | Ruby | Godhumalu | Shiva | Golden Yellow |
| ii | Moon | Pearl | Paddy | Durga | White |
| iii | Guru | Yellow Sapphire | Sanagalu | Vishnu | Yellow |
| iv | Shukra | Diamond | White Rajma | Lakshmi | Colourful/ Mixed colours with white |
| v | Budha | Emerald | Pesalu | Form of Vishnu | Green |
| vi | Kuja | Red Coral | Kandulu | Subrahmanya | Red |
| vii | Sani | Blue Sapphire | Nalla Nuvvulu | Ayyappa | Black |
| viii | Rahu | Gomedh | Minumulu | Sarparaja | Light Blue |
| ix | Ketu | Vaidhooryam | Ulavalu | Bhadrakali | Orangish Red / Mixed Colours |
7. Rice
Rice plays the most important role in puja/homam/marriage and other occasions. You can use rice to make Akshata (Raw, unbroken rice mixture, Turmeric, Ghee, and flower) and spread it over the puja tray for placing the Kalasa. The Akshata is a sign of auspiciousness, joy, and blessings from god.
8. Rice Flour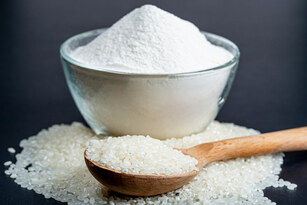 Rice flour is made by grinding raw rice. Rice flour is also one puja Samagri item. This flour can be used to make Diyas. It is made by adding Deepam Oil to rice flour. To light the Diya, place oil and cotton wicks in the middle. This is the ancient and traditional lamp for the deity. To get rid of all troubles in life, one must do Abhishekam using rice flour. Lord Shiva especially loves rice flour baths.
9. Sugar
Sugar is a necessary ingredient to make Naivedyam, which you can offer to God during Puja. Sugar is made from Sugarcane (the natural source). It is sacred to offer God food that has been prepared with sugar. Naivedyam is a form of sugar offering itself to God. Purohit gives the Prasadam to devotees after the completion of Puja.
10. White Thread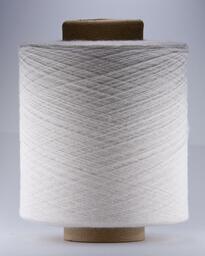 The Kalasa is wound with white thread because it is sacred. Turmeric is added to the white thread to make it holy and pure. It is used as a garland to decorate the idol. The pooja devotees tie a turmeric thread to their hand at the end. It is a way to save from any difficulties. People make five to nine strands of thread during Ganesh Chaturthi and apply turmeric to the ganesh head.
11. Turmeric
Subiksha is represented by turmeric powder, and it is the main part of Puja Samagri. Turmeric is the main ingredient in worship of all Gods and Goddesses. Purohit uses turmeric water to make the idol, especially for performing Ganesh puja. This is how the idol of turmeric is known as Ganesh. To that turmeric Ganesh, Puja is performed. Turmeric can be used to decorate the idol and for Puja. Turmeric sticks are just as important as turmeric powder.
12. Kumkum
Kumkum is primarily used for puja rituals. The Hindu religion recommends that you give the kumkum to the God for an auspicious one. Kumkum is the symbol of victory according to Hindu mythology. Ancient Indians used tilak to begin the ritual. It is a sign that a woman has been married by putting it on her forehead. Tilak restrains and reduces the evil force.
13. Dharbe
Puja rituals include the use of Dharbe grass. Dharbe, which is generally considered sacred, can be tied to the ring finger during the pooja to make it successful. It represents purity and sacred. It was offered to Lord Ganesha at the Homam and Puja.
This grass decreases the Shani dosha and other obstacles during puja and rituals. Dharbe purifies certain doshas during the Homam rituals. Dharbe is used to protect the Homam from demons and makes it sacred during Homam Dharbe.
14. Deepam Oil
Deepam oil, which is an oil that employs the spiritual process within the human body, is used in all puja Diya. Panch oil (a combination of five oils) produces positive thoughts and spiritual power. For lighting Diyas, the lamp must have oil. A lit Diya can be considered a sign or relationship between devotees and the deity. Lighting the Diya both in the morning and evening is an integral part of Hindu culture. It is used to achieve peace in the home and for Mukti (freedom from suffering).
15. Cotton wicks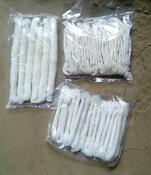 To light Diyas in puja mandir, pray for all spiritual practices, and to lighten the house, we use cotton wicks. A significant portion of puja is performed using a cotton wick. Light Diya by filling Diyas in oil, placing the cotton wicks at the end of Diya with oil, and lighting the matchbox to light the cotton wicks.
16. Homa Sticks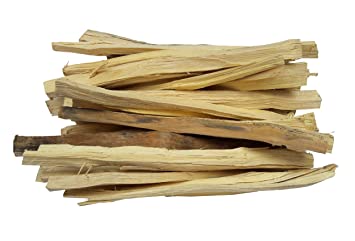 Homa sticks are the priority for Homa. Homam sticks can also be made from natural herbs, firewood, and sandal. Different sticks have unique powers when combined with Kapoor and Ghee or sesame oil. The sticks are used to reduce Dosha and bad Karma levels during Homam.
17. Navagraha Samidha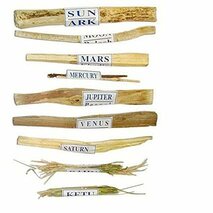 Navagraha samidha advertises nine planet's blessings to neutralize the malefic effect and karma. These nine sticks signify Nine planets. This stick is essential in the Homam ritual. Purohits can burn it to get rid of bad karma or to control the Graha.
Arka – Sun, Palash – Moon, Khadir – Mars, Peepal – Jupiter, Apamarga – Mercury, Audambar – Venus, Shabhi – Saturn, Durva – Rahu, Kusha – Ketu.
18. Havan Samagri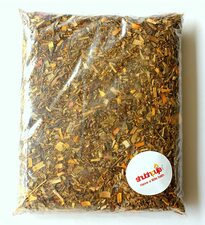 Havan Samagri is a mix of different dried herbs, flowers and leaves, and roots for the fire ritual. The natural herbs are loved by the deity and used to invoke Homam. While chanting the mantra, Havan Samagri is offered directly to Homam (to the fire). It cleanses the body and improves health.
19. Mouli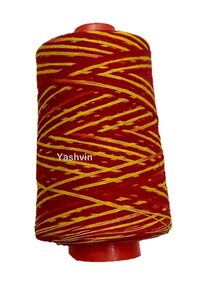 According to the Vedic Ritual, Mouli refers to the thread tied to the hand or to the neck to make the body holy before the Homam. Red thread protects against difficulties and critical situations. The yellow thread is used to help you find the right path and improve your quality of life.
20. White Mustard
The ancient Hindu ritual of offering raw mustard to the God idol involves the offering of white mustard. White mustard is used for the fire ritual and to offer God sweets. White mustard is offered to Homam for its health benefits. The inhalation of the surrounding air (while performing Homam), will eliminate all health problems.
21. Colours
Rangoli in puja mandir is designed using natural colours. It is located at the entrance to the house, near the Tulasi tree. Rangoli (Muggu) is placed at the front of the house to signify a warm welcome and create a happy and peaceful environment. Rangoli is made in different colours, such as Homam and Puja. It can also be placed in front of temples.
22. Clay Deepa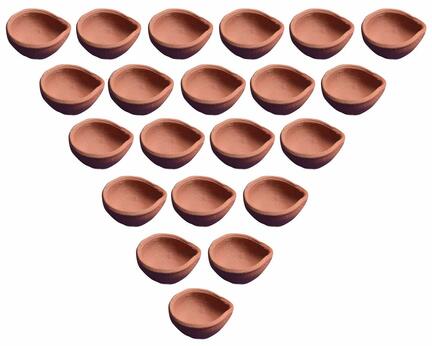 Hindu culture states that people used clay diyas to light the puja mandir because it was sacred. Deepam is considered the most important part of the puja and also the symbol for five elements (Jal, Agni Vayu Prithvi, Prithvi, Akash, Prithvi). Deepam can be used to invoke the supreme power (God), and the fire represents the god view. Clay Deepa increases positive power in the home/temple and promotes peace of mind.
23. Ganga Jal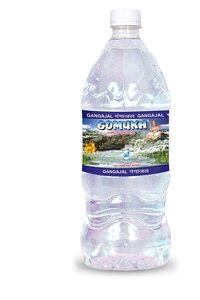 Ganga Jal is one of the seven purest rivers. This water is considered to be purifying when it is sprinkled near the Homam or puja place. According to Vedas, holy water purifies the mind and circumstances and destroys evil energy.
24. Dry coconut
Dry coconut is often offered. To please God, dry coconut is offered to God and the fire ritual (Homam). Vedas state that offering dry coconut to God is sacred and a symbol of the soul.
25. Others Puja Samagri List
| | | |
| --- | --- | --- |
| Sl No | English Name | Hindi Name |
| 1 | White Thread( 3 LAYERS) | सफेद धागा |
| 2 | Saree | साड़ी |
| 3 | Betal Nuts | सुपारी |
| 4 | Match Box | दियासलाई |
| 5 | Harali Samidha | हराली समिधा |
| 6 | Danavantry Bag | डोनवैंट्री बैग |
| 7 | Battada harallu | बाल्ड हार |
| 8 | Gomutra | गोमूत्र |
| 9 | Dothi | धोती |
| 10 | Reshme Vastra | रेशमा एक कपड़ा है |
| 11 | RedCloth ( Taaval) | रेडक्लोथ (तावल) |
| 12 | Chandhan Powder | चंदन पाउडर |
| 13 | Janivar | धागा |
| 14 | Black til | ब्लैक तक |
| 15 | dhonne | डोना प्लेट |
| 16 | Gejje Vastra | कपड़ा |
| 17 | Lavancha | Lavancha |
| 18 | Vasthu Prathima | वास्तु प्रथिमा |
| 19 | Donne Plates | डोने प्लेट्स |
| 20 | Ghee | घी |
| 21 | Vibhoodi | विभूति |
| 22 | Rose water | गुलाब जल |
| 23 | Box Jaggery | बॉक्स गुड़ |
| 24 | Homa Kunda | होमा कुंडा |
| 25 | Turmeric/Haldi sticks | हल्दी / हल्दी की छड़ें |
| 26 | Karjura | खर्जुरा |
| 27 | Mixed Fruits | मिश्रित फल |
| 28 | Marigold Garland | मैरीगोल्ड गारलैंड |
| 29 | Chamanthi Garland | गारलैंड |
| 30 | Tulasi Garland | तुलसी की माला |
| 31 | Rose Garland | गुलाब की माला |
| 32 | Loose Flowers | ढीले फूल |
| 33 | Flower Garland (maala) | फूल माला (माला) |
| 34 | Coconuts | नारियल |
| 35 | Betal Leaves | बेताल पत्तियां |
| 36 | Milk | दूध |
| 37 | Curd | दही |
| 38 | Mango Leaves | आम की पत्तियाँ |
| 39 | Banana Leaves | केले के पत्ते |
| 40 | Banana Trees | केले के पेड़ |
| 41 | Machi Patri | फ्लाई दुल्हन |
| 42 | Pumpkin | कद्दू |
| 43 | Lemon | नींबू |
| 44 | Green Grass | हरी घास |
| 45 | Banana | केला |
| 46 | Bell Leaves | बेल पत्तियां |
If you would like us to update other puja items that we have missed, let us know in the comment section.
Collection of  God Images