Welcome to the Saraswati Maa Image Gallery and Maa Saraswati photos Gallery. Also, download HD Sarswati maa pic to your Desktop, Mobile, and Tablet Backgrounds. Get free Maa saraswati ji ka photo, Devi Saraswati hd image and Gayndayni Maa Saraswati Images.
Before going Mata Saraswati Image gallery, we need to know about Mata Saraswati.
About Saraswati Devi
Maa Saraswati is the Hindu goddess of knowledge, wisdom, arts and science. Goddess Saraswati is the mother of all Vedas. Maa Saraswati is the consort of the creator Lord Brahma. In the eastern part of India, Maa Saraswati is considered the daughter of lord Shib and Mata Parvati. In some traditions, She is the first wife of Lord Vishnu. In somewhere, Brahma is the husband of Maa Saraswati.
Maa Saraswati is mainly associated with white, which signifies the purity of true knowledge. Maa Saraswati sits on a white lotus flower with her musical instrument veena. The veena represents all emotions and feelings of every human expressed in music. The swan is her mount personifies pure knowledge and wisdom.
Maa Saraswati have four arms. These four arms represent learning, intellect, alertness and ego. According to Rigveda, Saraswati is a river, but she loses her significance in the post-Vedic age.
In southern India, Saraswati puja is conducted during the Navaratri. Saraswati Puja is very popular, especially in school college universities in the eastern region of India.
The Saraswati puja is performed on occasion Basant Panchami. Basant Panchmi is celebrated as the Birthday of maa Saraswati. In Bengal Girls & Boys were Yellow dress, kurtas and dedicated yellow marigold flowers to the goddess on that day. On this puja day kids write their first words with their fingers pencil or pen. In one word the Saraswati puja is very auspicious in the Hindu religion.
Maa Saraswati other names are Sharada, Savitri, Brahmani, Bharadi, Vani and Vagdevi.
Saraswati Mantra: "Om Aim Kleem Sauh"||
Maa Saraswati Image HD Collection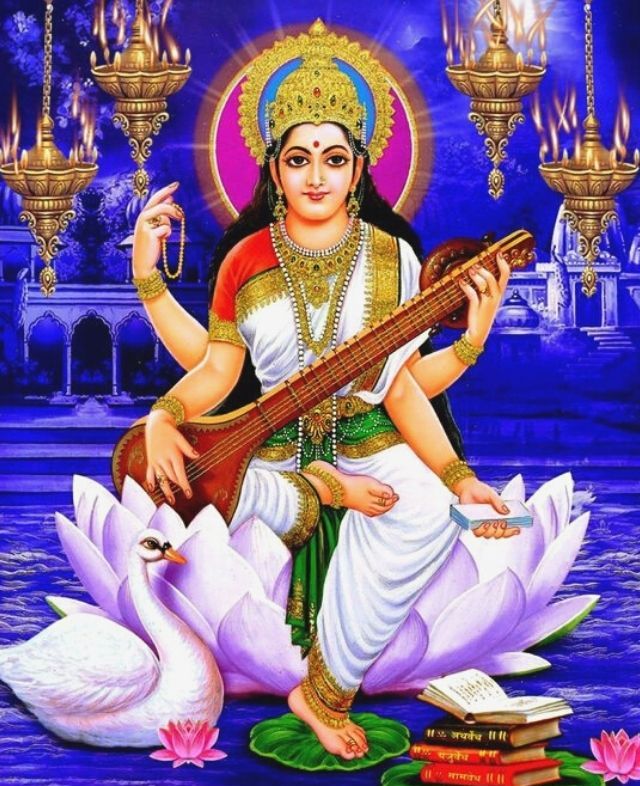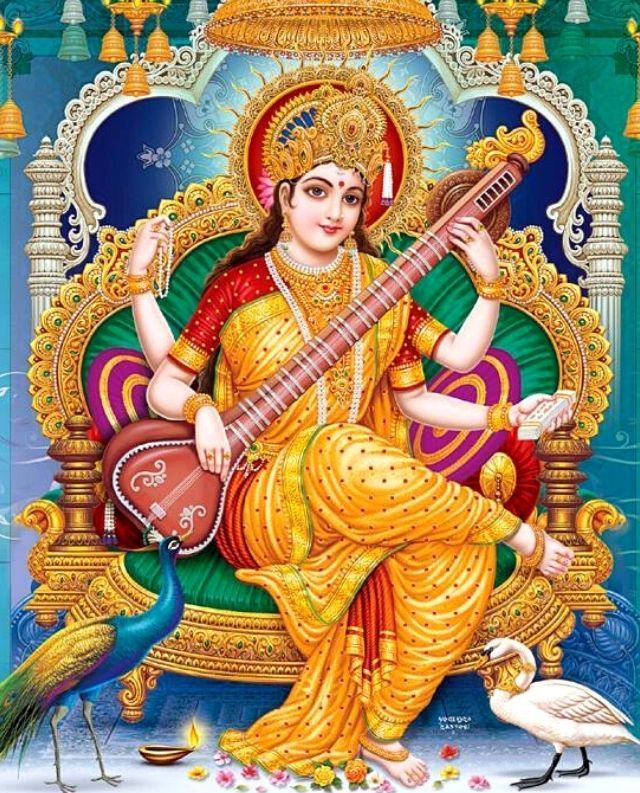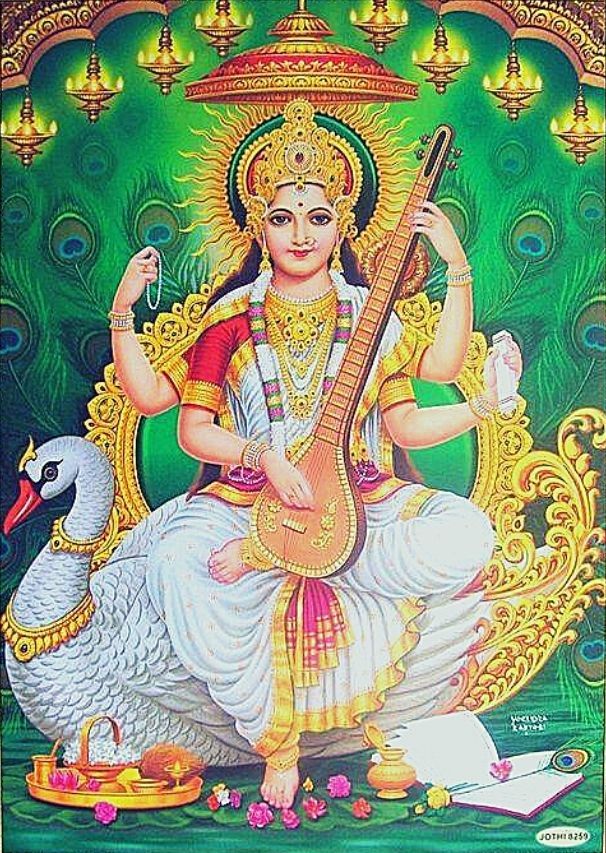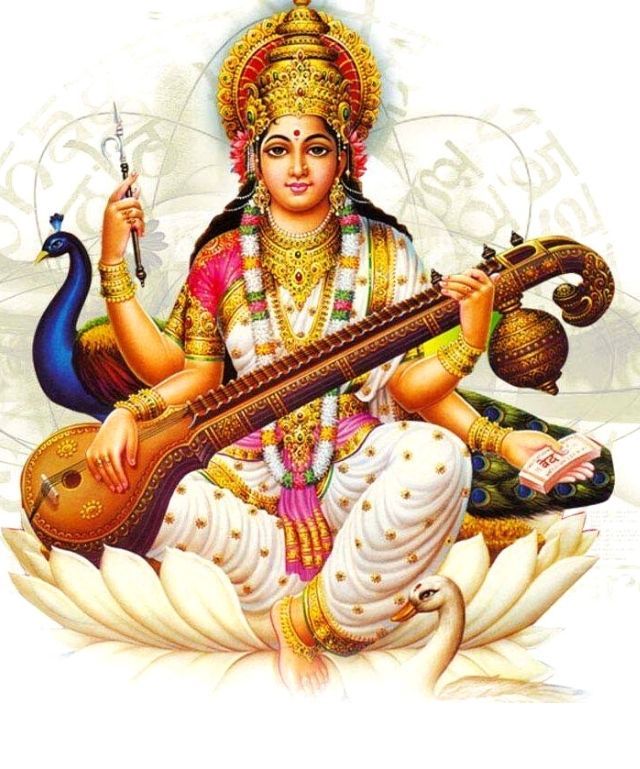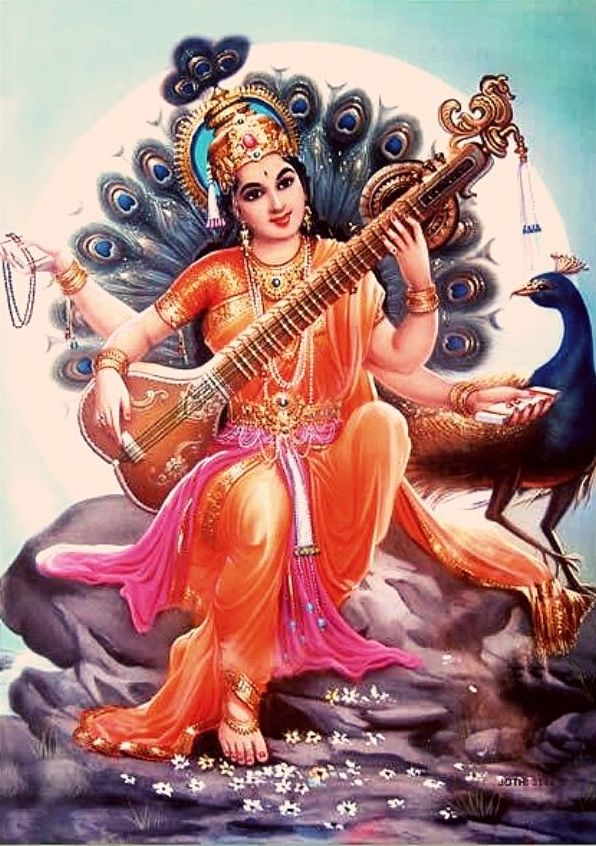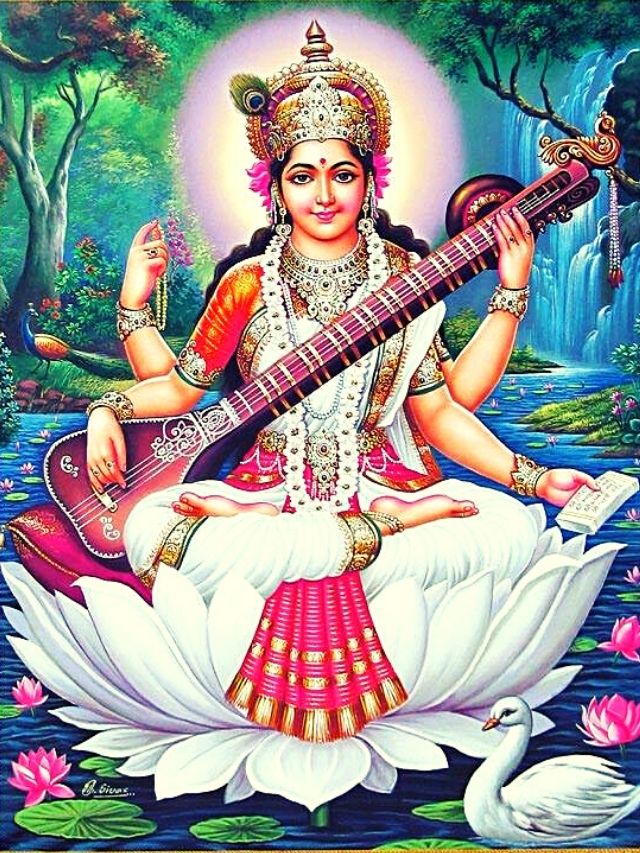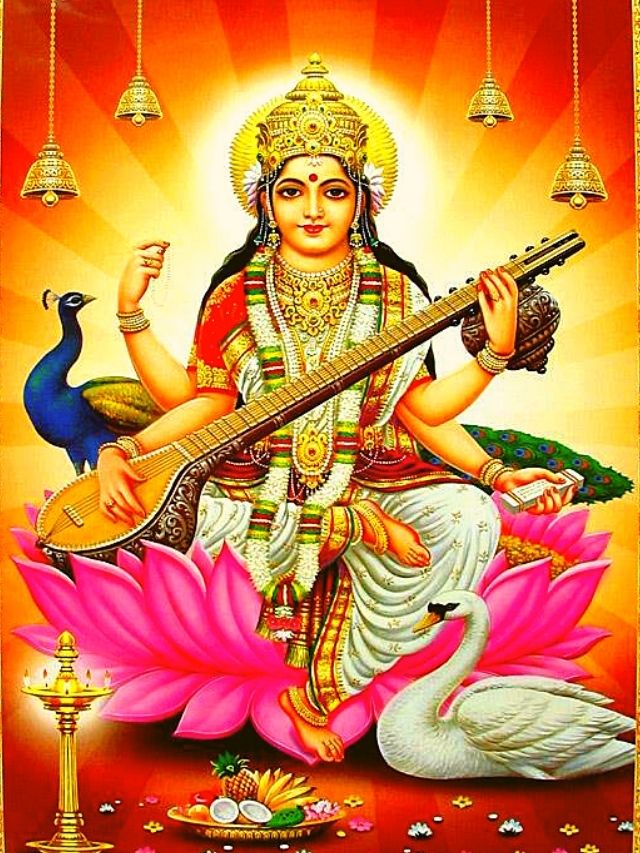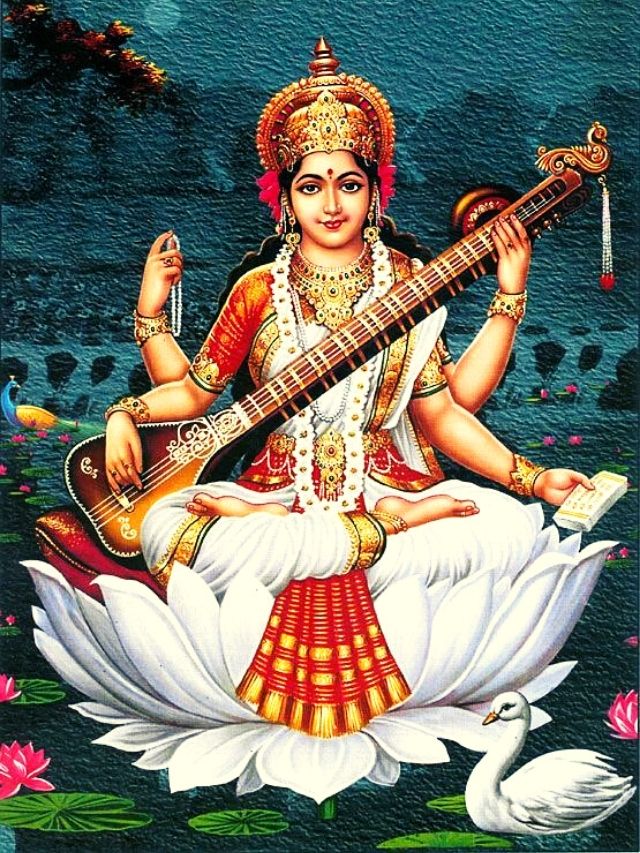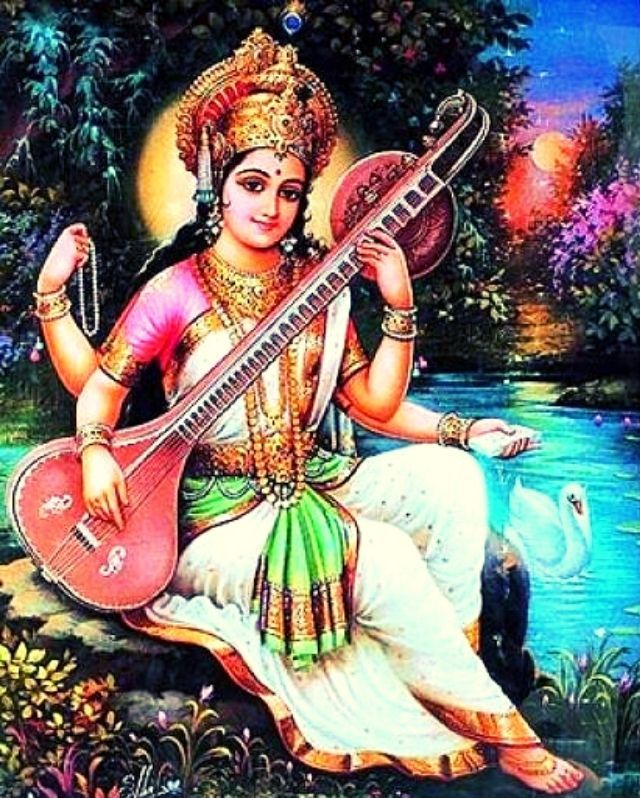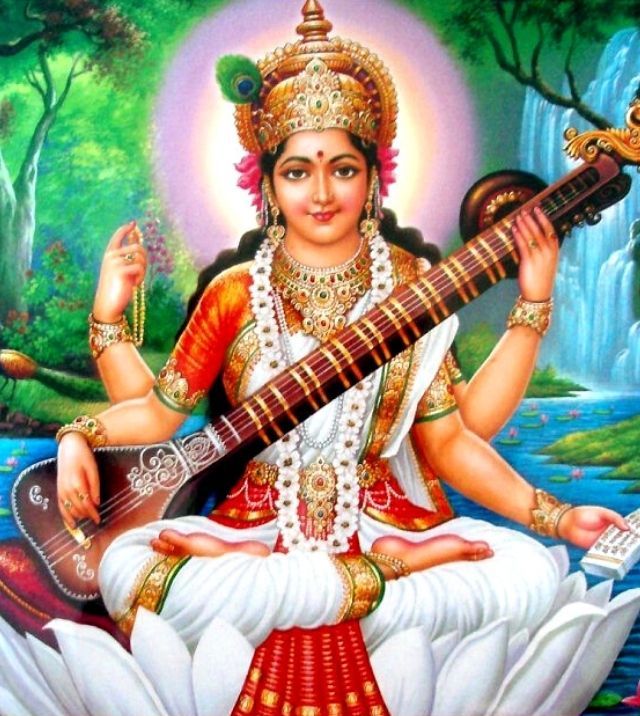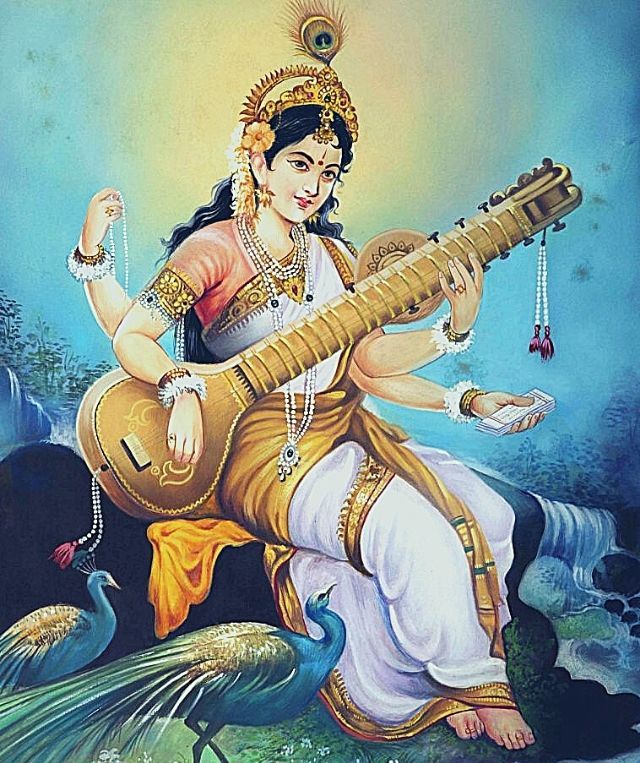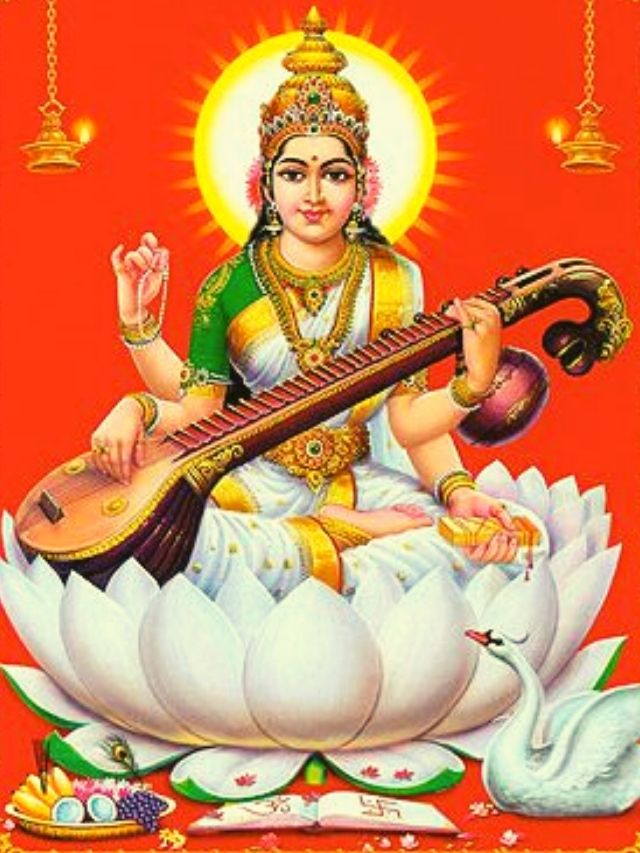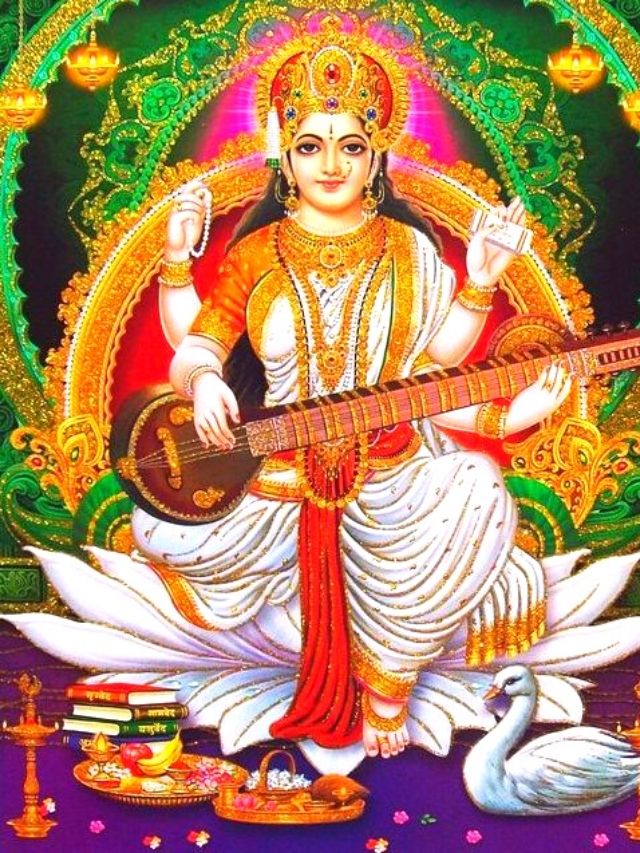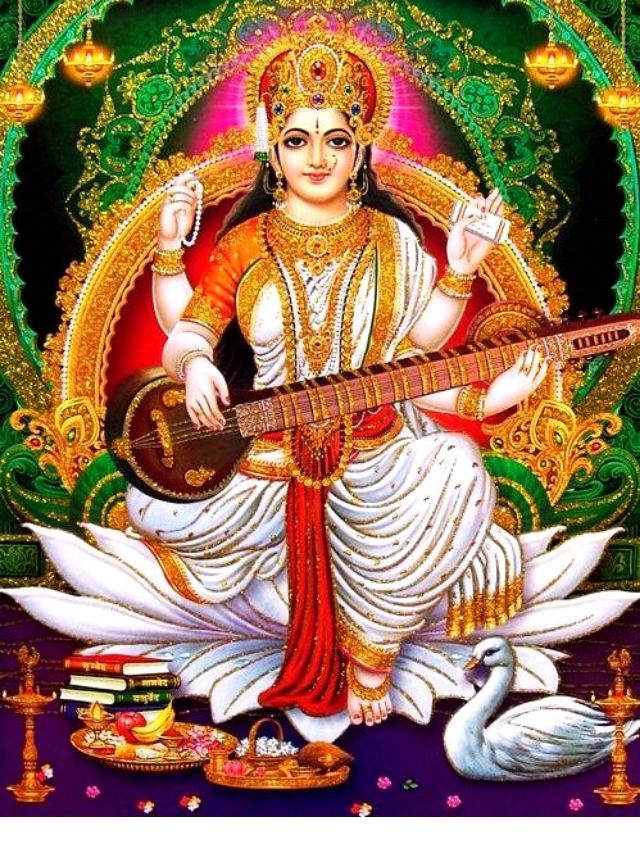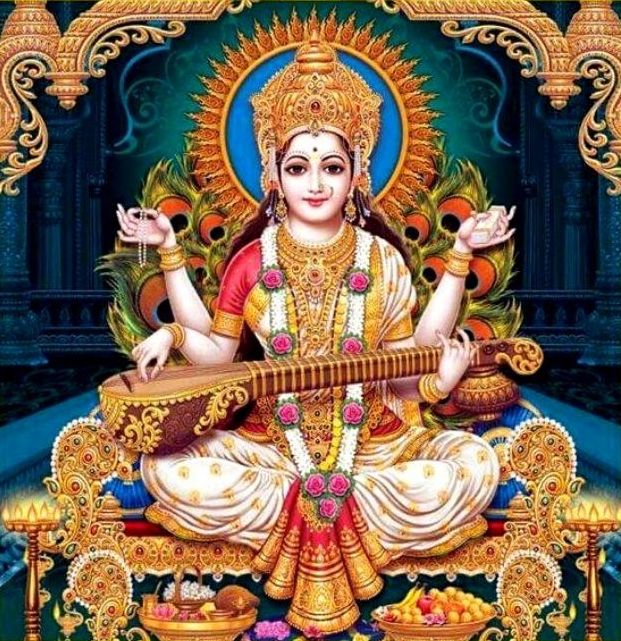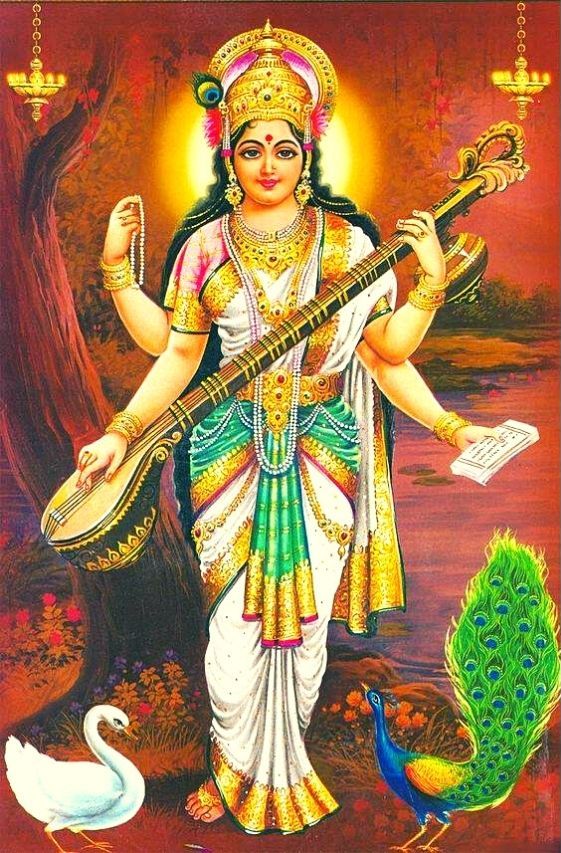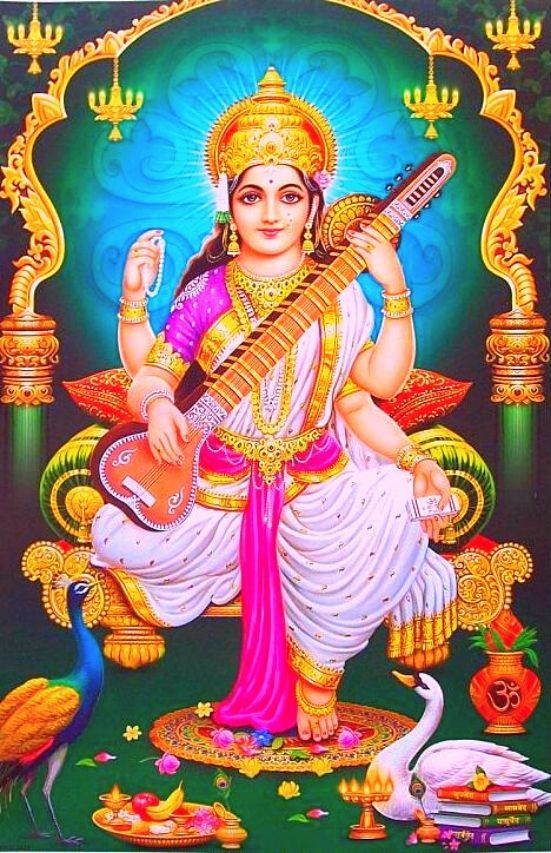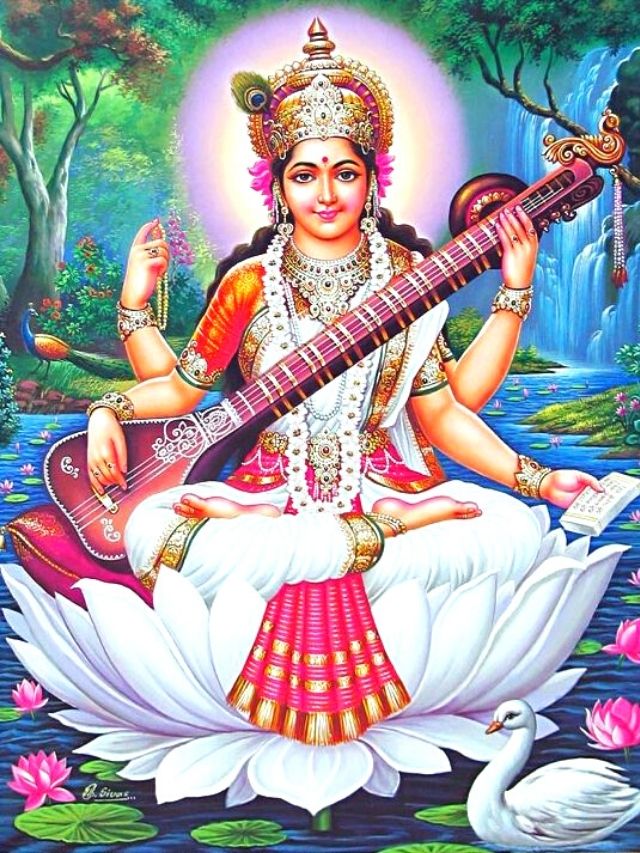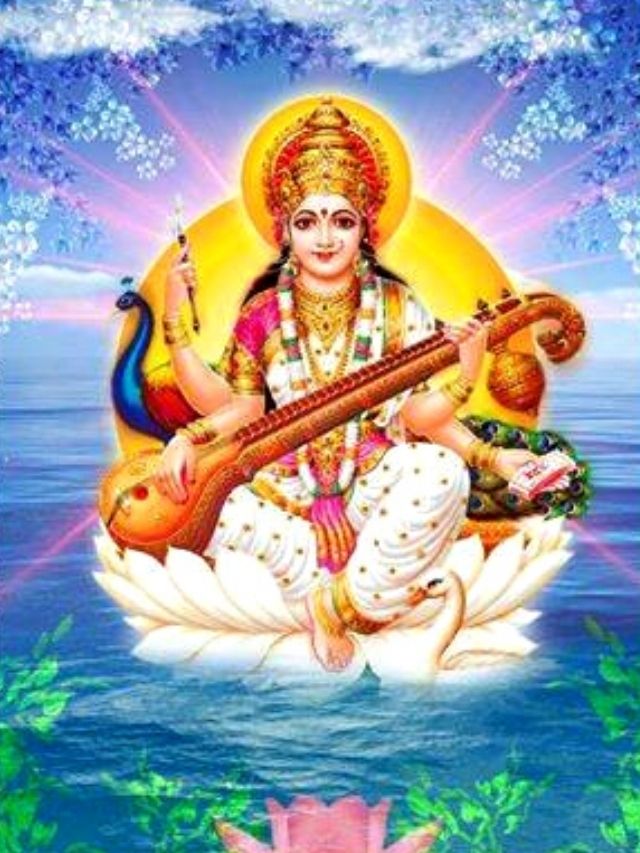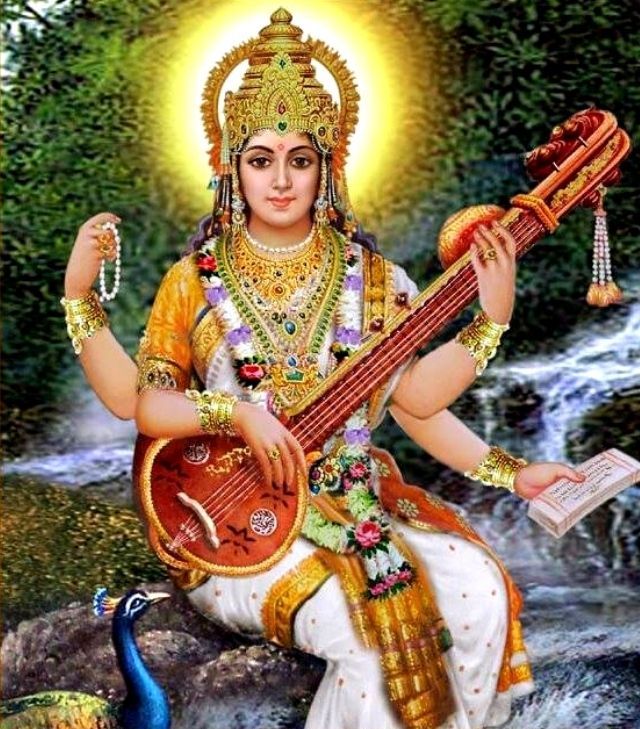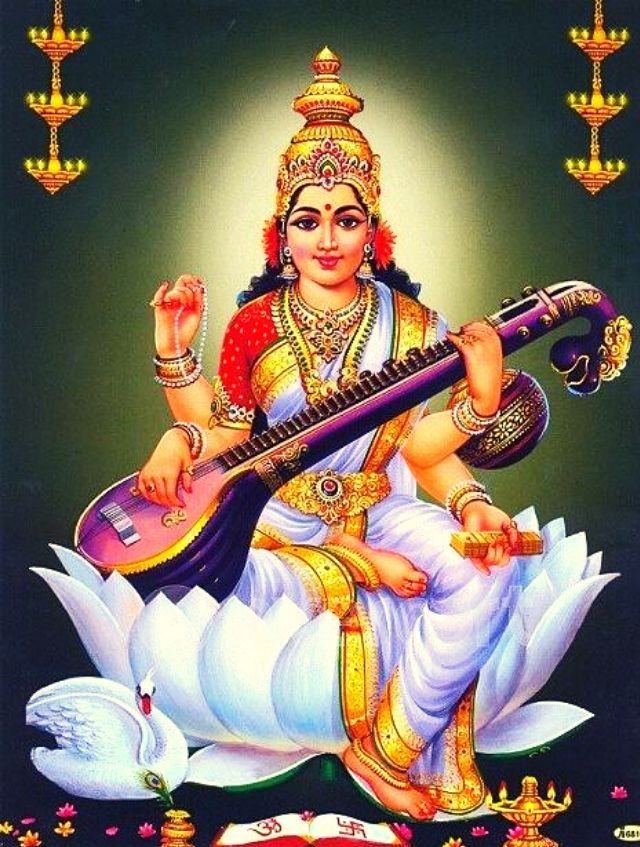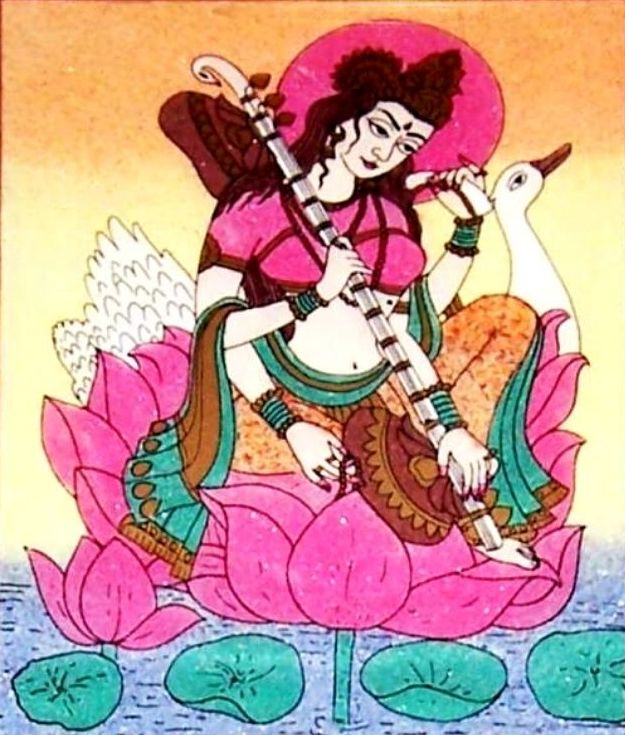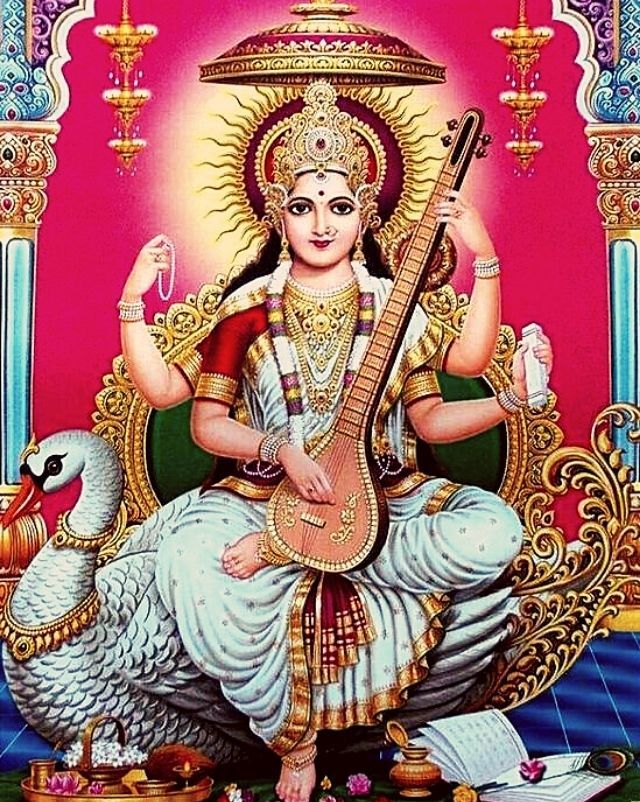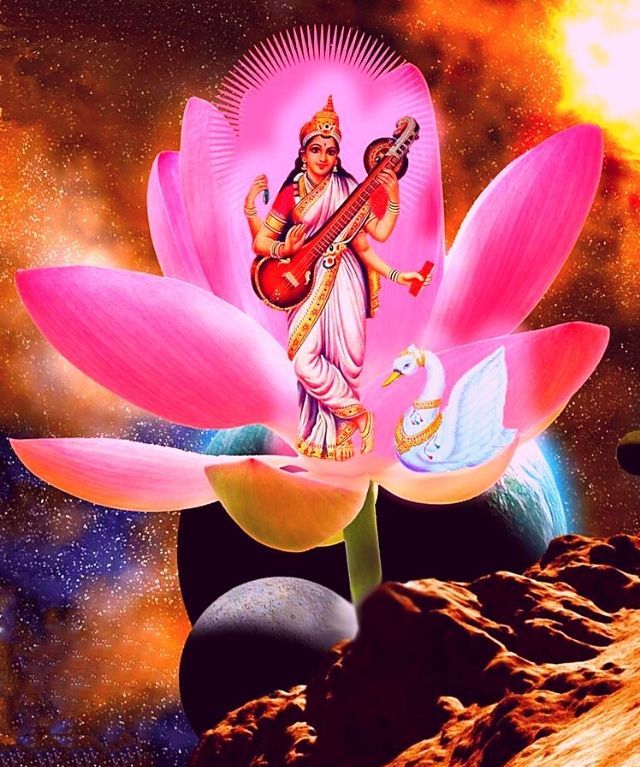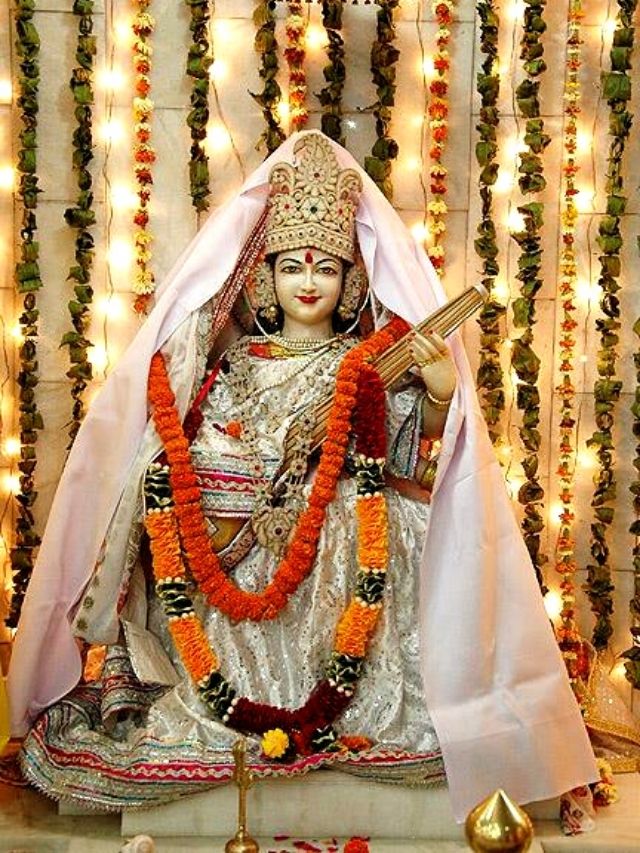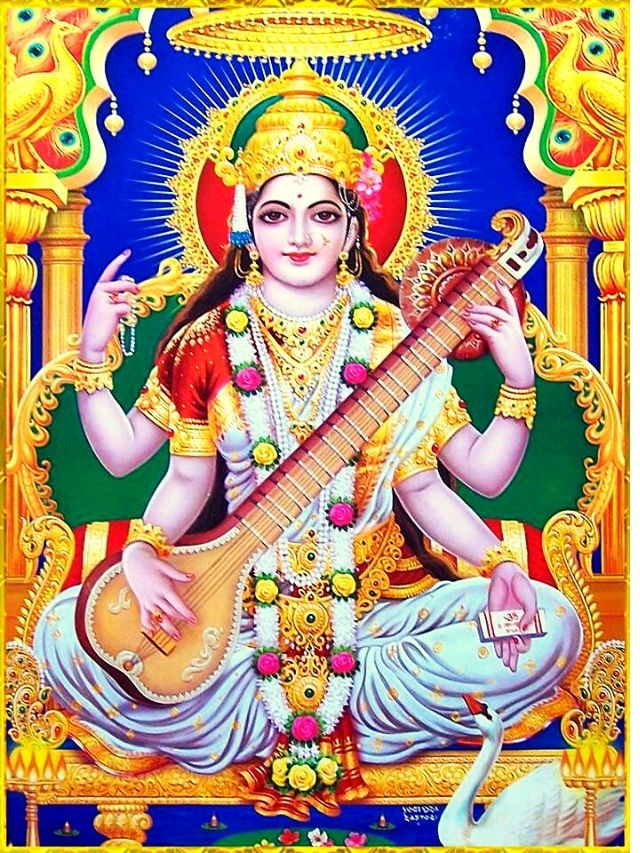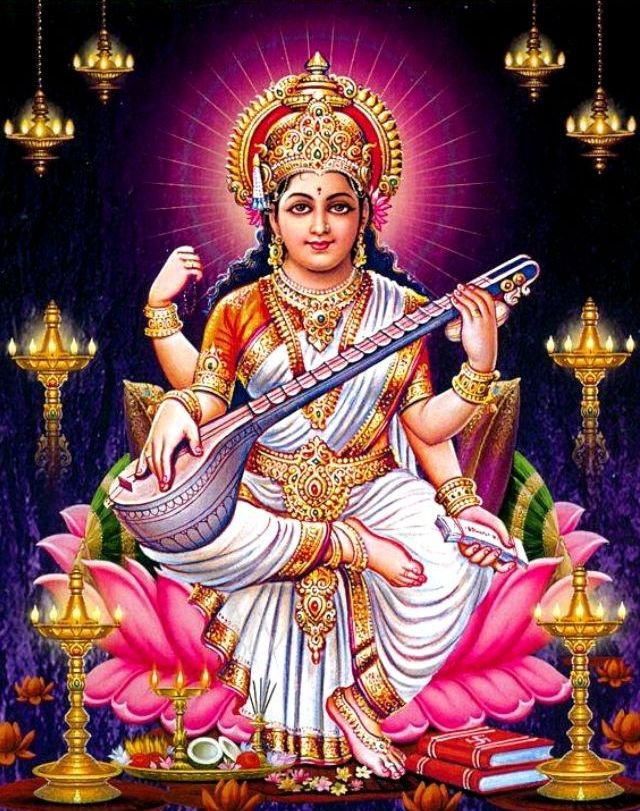 What is the benefits of Saraswati Mantra?
Saraswati mantra is a simple way to learn and a long-lasting memory. Regular chanting the Saraswati mantra improves your speech, memory, and concentration during studies. Reciting the Saraswati Mantra with dedication can help a student pass exams and help a job seeker get a job. Regular Japa Of Saraswati Mantra practice can prove very beneficial for anyone who wants to pursue higher education and research. The Saraswati mantra is a powerful tool that can be used to help artists, poets, and writers reach new heights.
1. Saraswati Dhyan Mantra
ॐ सरस्वती मया दृष्ट्वा, वीणा पुस्तक धारणीम् ।
हंस वाहिनी समायुक्ता मां विद्या दान करोतु में ॐ ।।
Om Saraswati Mayaa Drishtwa, Veena Pustak Dharnim |
Hans Vahini Samayuktaa Maa Vidya Daan Karotu Me Om ||
2. Saraswati Beej Mantra
i. "Aum Shreem Bhreem Saraswathaye Namaha"
ii. ॐ ऎं सरस्वत्यै ऎं नमः ll – "Aum Aing Saraswathye Namah"
3. Saraswati Mantra – Vidya Mantra for Students
सरस्वति नमस्तुभ्यं वरदे कामरूपिणि ।
विद्यारम्भं करिष्यामि सिद्धिर्भवतु मे सदा ॥
"Saraswati Namasthubhyam Varade Kamarupini
Vidhyarambam Karishyami Siddhir Bavathume Sadha"
4. Saraswati Mantra for Knowledge
सरस्वति महाभागे विद्ये कमललोचने ।
विद्यारूपे विशालाक्षि विद्यां देहि नमोस्तुते ॥
"Saraswati Mahabhage Vidye Kamalalochane
Vishwaroope Vishaalaakshi Vidyam dehi namosthute"
Who is Goddess Saraswati?
Mata Saraswati refers to the Goddess of Knowledge, Intellect and Wisdom. Vidya is also her. She is called the "Mother of Vedas."
Saraswati means the Goddess of speech, learning, and art. She is the mother of Sanskrit, which is the language of Gods. Saraswati depicted in white, is a graceful goddess holding a Veena, a lute. She can be seen sitting on a peacock or a white swan.
She is often associated with Saraswati, a mythical river believed to be gone. She is the patron Goddess of Saraswat Brahmins in western India and Kashmiri Pandits.
Collection of God Images