Tulsi Aarti is a ritual performed to pray for the goddess Tulsi. The eight-name chanting is said to bring positive vibes. Tulsi is considered to be a devotee of Lord Vishnu and her Aarti is performed on the occasion of Kartik mas. The Aarti can be performed at home or in temples.
Hindus revere the Tulsi plant as a symbol of happiness and prosperity. This plant is considered to have healing power and is included in the Hindu Puja ceremony. It has many medicinal properties and is used to treat many diseases. Every part of the plant is believed to be beneficial to the health of devotees.
The Tulsi tree is sacred to all Hindus and is worshipped as such. It is placed in a temple during a Hindu festival and is given special attention. The Tulsi aarti is performed by the devotees singing prayers, circumambulating the temple, and offering water. The Tulsi aarti is also performed before the Sandhya arati, a ceremony aimed at worshipping the goddess of fertility.
According to tradition, the Aarti is performed in the presence of Lord Krishna. Those who perform this ritual are said to receive a blessing from the Lord for 100 days. This means that they will be granted forgiveness of past sins.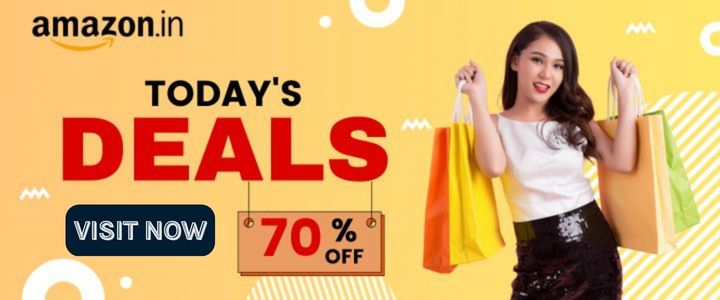 Tulsi Aarti Lyrics ( तुलसी आरती लिरिक्स )
तुलसी महारानी नमो-नमो,
हरि की पटरानी नमो-नमो ।
धन तुलसी पूरण तप कीनो,
शालिग्राम बनी पटरानी ।
जाके पत्र मंजरी कोमल,
श्रीपति कमल चरण लपटानी ॥
धूप-दीप-नवैद्य आरती,
पुष्पन की वर्षा बरसानी ।
छप्पन भोग छत्तीसों व्यंजन,
बिन तुलसी हरि एक ना मानी ॥
सभी सखी मैया तेरो यश गावें,
भक्तिदान दीजै महारानी ।
नमो-नमो तुलसी महारानी,
तुलसी महारानी नमो-नमो ॥
तुलसी महारानी नमो-नमो,
हरि की पटरानी नमो-नमो ।
Tulsi Aarti Lyrics PDF
If you want to download and read Tulsi Aarti Lyrics PDF in your mobile or your computer, then download the Tulsi Aarti Lyrics PDF from the link given below.
Tulsi Aarti Lyrics Image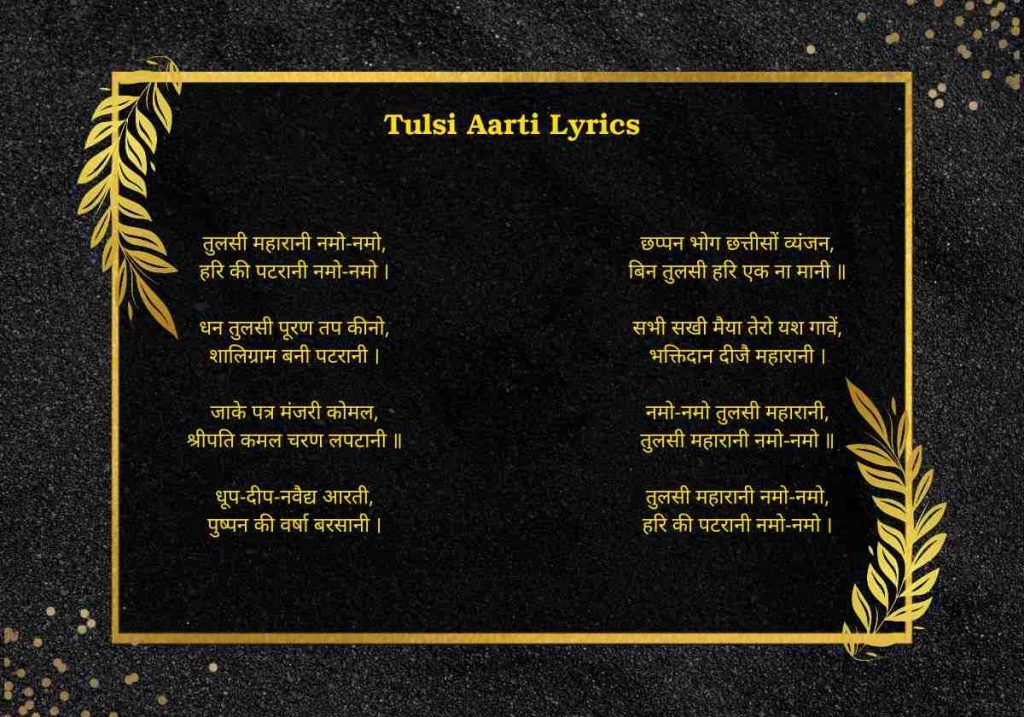 Tulsi Aarti Lyrics English
Tulsi Maharani Namo-Namo,
Hari ki Patrani Namo-Namo ।
Dhan Tulsi Puran Tap Kino,
Shaligram Bani Patrani ।
Jake Patra Manjari Komal,
Shripati Kamal Charan Laptani ॥
Dhoop-Deep-Navaidya Aarti,
Pusphpan ki Varsha Barsani ।
Chappan Bhog Chatisau Vyanjan,
Bin Tulsi Hari Ek Na Mani ॥
Sabhi Sakhi Maiya Tero Yash Gave,
Bhaktidan Deejay Maharani ।
Namo-Namo Tulsi Maharani,
Tulsi Maharani Namo-Namo ॥
Tulsi Maharani Namo-Namo,
Hari ki Patrani Namo-Namo ।
Related Article: