Durga Maa is a symbol of protection and positive energy. In this blog article, we will delve into the mystical 108 names of Durga, each with its unique meaning and significance. By understanding these divine names, you can gain a deeper connection to the goddess and her transformative powers.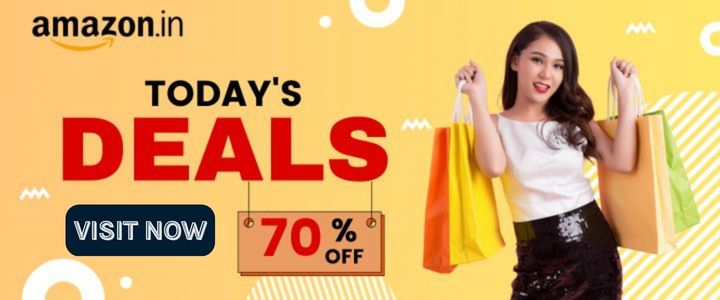 The Significance of the Number 108
In Hinduism and other Eastern traditions, the number 108 holds great spiritual significance. It represents the universe, with the nine planets and twelve zodiac signs, while also symbolizing the nine forms of Durga. The chanting of 108 names, or Ashtottara Shatanamavali, is considered an auspicious ritual that brings blessings and spiritual growth.
Ancient Scriptures:
The 108 names of Durga find their roots in ancient Hindu texts, such as the Puranas, Vedas, and the Devi Mahatmyam. These sacred scriptures outline the various aspects and attributes of the goddess, allowing devotees to better understand and connect with her divine energy.
108 Names Durga Maa and Their Meanings
1. सती- SATI – To be alive by burning in fire
2. साध्वी- SADHVI – Optimistic
3. भवप्रीता – BHAWPRITA – Lover of lord shiva
4. भवानी- BHAWNI- Inhabited by the universe
5. भवमोचनी- BHAWMOCHNI- Free from worldly bonds
6. आर्या- AARYA- Goddess
7. दुर्गा- DURGA- Invincible
8. जया- JAYA- Victorious
9. आद्य- AADHYA- primitive
10. त्रिनेत्र- TRINETRA- Three eyed
11. शूलधारिणी- SHOOLDHARNI- Trident holder
12. पिनाकधारिणी- PINAAKDHAARNI- One who holds the trident of Shiva
13. चित्रा- CHITRA- Picturesque, beautiful
14. चण्डघण्टा- CHANDGHANTA- Bell-rousing
15. महातपा- MAHAATAPA- Heavy meditator
16. मन- MAN- Thinking power
17. बुद्धि- BUDHDHI- Comprehension power
18. अहंकारा- AHANKAARA- Proud
19. चित्तरूपा- CHITTRUPA- The one who is in a state of thinking
20. चिता- CHITA- Deathbed
21. चिति- CHITI- Consciousness
22. सर्वमन्त्रमयी- SARV MANTRA MAYI- Knowledgeable of all mantras
23. सत्ता- SATTHA- Who is above all
24. सत्यानंद स्वरूपिणी- SATYANAND SVARUUPINI- Form of eternal bliss
25. अनन्ता- ANANTA- Whose nature is no end
26. भाविनी- BHAVINI- All-encompassing
27. भाव्या- BHAVYA- Noticeable
28. भव्या- BHAVYA- With grandeur
29. अभव्या- ABHAVYA- Nothing is more grand
30. सदागति- SADAGATI- Salvation donation
31. शाम्भवी- SHAMBHAVI- Shambhu's wife
32. देवमाता- DEVMAATA- Mother of Gods
33. चिन्ता- CHINTA- Care
34. रत्नप्रिया- RATNA-PRIYA- Jewelry lover
35. सर्वविद्या- SARV-VIDHYA- Omniscient
36. दक्षकन्या- DAKSH-KANYA- Daksha's daughter
37. दक्षयज्ञविनाशिनी- DAKSH YAGYA VINASHINI- The one who stopped the Yajna of Daksh
38. अपर्णा- APARNA- One who does not eat leaves at the time of penance
39. अनेकवर्णा- ANEKVARNA- Multicolored
40. पाटला- PAATLA- The red one
41. पाटलावती- PAATLAAVATI- Roses
42. पट्टाम्बरपरीधाना- PATTAAMBAR PARIDHAANAA- Silk wearer
43. कलामंजीरारंजिनी- KALAA MANJIRAARANJINI- Happy wearing a anklet
44. अमेय- AMEYA- Which has no limit
45. विक्रमा- VIKRAMA- Infinitely mighty
46. क्रूरा- KURURA- Cruel for monsters
47. सुन्दरी- SUNDARI- Beautiful appearance
48. सुरसुन्दरी- SUR-SUNDARI- Extremely beautiful
49. वनदुर्गा- VANDURGA- Goddess of the woods
50. मातंगी- MAATANGI- Goddess of matanga
51. मातंगमुनिपूजिता- MAATANG-MUNI-PUJITAA- Venerated by Baba Matang
52. ब्राह्मी- BRAAHMEE- Power of lord brahma
53. माहेश्वरी- MAAHESHWARI- Power of lord shiva
54. इंद्री- INDREE- Power of indra
55. कौमारी- KAUMAAREE- Virgin
56. वैष्णवी- VAISHNAVEE- Unstoppable
57. चामुण्डा- CHAMUNDAA- Skull holder
58. वाराही- VAARAAHEE- Lion rider
59. लक्ष्मी- LAKSHMI- Goddess of good luck
60. पुरुषाकृति- PURUSHAAKRTI- The one who takes male form
61. विमिलौत्त्कार्शिनी- VIMILA+UTKARSHINI- Delightful
62. ज्ञाना- GYAANAA- Full of knowledge
63. क्रिया- KRIYA- To be in every work
64. नित्या- NITYA- Everlasting
65. बुद्धिदा- BUDDHIDA- Knowledge giver
66. बहुला- BAHULAA- Various forms
67. बहुलप्रेमा- NAHULPREMA- Dear to all!
68. सर्ववाहनवाहना- SARVA VAAHAN VAAHANA- Boarding all vehicles
69. निशुम्भशुम्भहननी- NISHUMBH SUMBH HANANEE- nishumbh and sumbh destroyer
70. महिषासुरमर्दिनि- MAHISH ASHUR MARDINI- mahishasura destroyer
71. मसुकैटभहंत्री- MASU KAITHABH HANTREE- madhu and kaithabh destroyer
72. चण्डमुण्ड विनाशिनि- CHAND MUND VINAASHINI- chand and mund destroyer
73. सर्वासुरविनाशा- SARVAASUR VINASHA- Destroyer of all asuras
74. सर्वदानवघातिनी- SARV DAANAV GHAATINEE- Destroyer of all demons
75. सर्वशास्त्रमयी- SARV SHASTRA MAYI- Proficient in all scriptures
76. सत्या- SATYAA- truth
77. सर्वास्त्रधारिणी- SARV ASTRA DHAARINEE- Wearer of all arms
78. अनेकशस्त्रहस्ता- ANEKA SHASTRA HASTA-Holding many weapons in his hands
79. अनेकास्त्रधारिणी- ANEK ASTRA DHAARINEE- Wearer of many arms
80. कुमारी- KUMAARI- Beautiful teenager
81. एककन्या-EK KANYA- Like a girl
82. कैशोरी- KAISHOREE- Young girl
83. युवती- YUVATEE- Woman
84. यति- YATI- Ascetic
85. अप्रौढा- APRAUDHA- Never older
86. प्रौढा- PRAUDHA- Which is old
87. वृद्धमाता- VRDDHA MATA- Relaxed
88. बलप्रदा- BAL PRADA- Power giver
89. महोदरी- MAHODAREE- the one who handles the universe
90. मुक्तकेशी- MUKT KESHI- Open haired
91. घोररूपा- GHOR RUPA- With a fierce attitude
92. महाबला- MAHAA BALAA- High powered
93. अग्निज्वाला- AGNI JVAALA- Like a fiery fire
94. रौद्रमुखी- RAUDRA MUKHEE- Fierce face like destroyer rudra
95. कालरात्रि- KAAL RAATRI- Like the night of kaal
96. तपस्विनी- TAPASWINI- Renunciant
97. नारायणी- NARAYANI- Divine form of lord narayan
98. भद्रकाली- BADHRA KAALI- Kali's terrible form
99. विष्णुमाया- VISHNU MAYAA- Magic of lord vishnu
100. जलोदरी- JALODARI- Inhabited by the universe
101. शिवदूती- SHIVDUTI- Angel of lord shiva
102. कराली- KARAALI- Woman of horrific form
103. अनन्ता- ANANTAA- Destruction free
104. परमेश्वरी- PARMESHWAREE- Supreme goddess
105. कात्यायनी- KATYAAYANI- Venerated by sage Katyayan
106. सावित्री- SAVITREE-The woman whose husband is alive
107. प्रत्यक्षा- PRATYAKSHA- actual
108.ब्रह्मवादिनी- BRAHMAVADINI- Scholar woman
108 names of Durga pdf in Hindi & English
You can download the 108 names of Durga pdf in Hindi & English from the given below link.
Unlocking the Power of 108 Names Durga Maa
Chanting the 108 names of Durga can have a profound impact on your spiritual journey. By understanding the meanings behind each name, you can unlock the divine potential within yourself and experience the transformative power of the goddess.
Meditation and Chanting:
Incorporating the chanting of 108 Names Durga Maa into your daily meditation practice can deepen your connection to the goddess. As you focus on each name and its meaning, you can attune your energy to Durga's protective and empowering presence.
Spiritual Growth and Healing:
By invoking the various aspects of Durga through her 108 names, you can foster spiritual growth and healing. Her divine energy can help you overcome obstacles, release negative patterns, and cultivate resilience in the face of adversity.